When you think about your position
Modern offices and attractive locations are a good foundation. Connected organizations and location on the CyberCampuscz provide a strategic overlap.
Both science parks are located near each other in the center of Brno. CERIT Science Park I (CSP I) is located at Botanická Street 68a and CERIT Science Park II (CSP II) is located at Šumavská Street 416/15.
Such a location is a great opportunity for the organization as a whole, as well as for its members.
Great location and transport
In Brno center
within ten minutes
CSP I is a direct part of the Faculty of Informatics of Masaryk University. On the other hand, the CSP II was created as a superstructure to the adjacent building, the Šumavská Center, which offers more floors of modern spaces with an attractive view of all of Brno.
Both science parks meet the highest standards required of 21st century modern office spaces.
They are easily accessible by public transport. There is a trolleybus and tram stop in close proximity. The parks are also easily accessible by car. Nearby is the city center of Brno and the city ring road, which allows for fast transportation to the D1 or the Brno Exhibition Center.
Your options are multiplied by a number of top organizations in one place, several faculties located in the vicinity, the development of communities, and the status of being a CyberCampuscz member.
A sufficient number of parking spaces, wide range of services, accessibility of the center, or a number of quality restaurants will please your employees.
Networking
Opportunities
for cooperation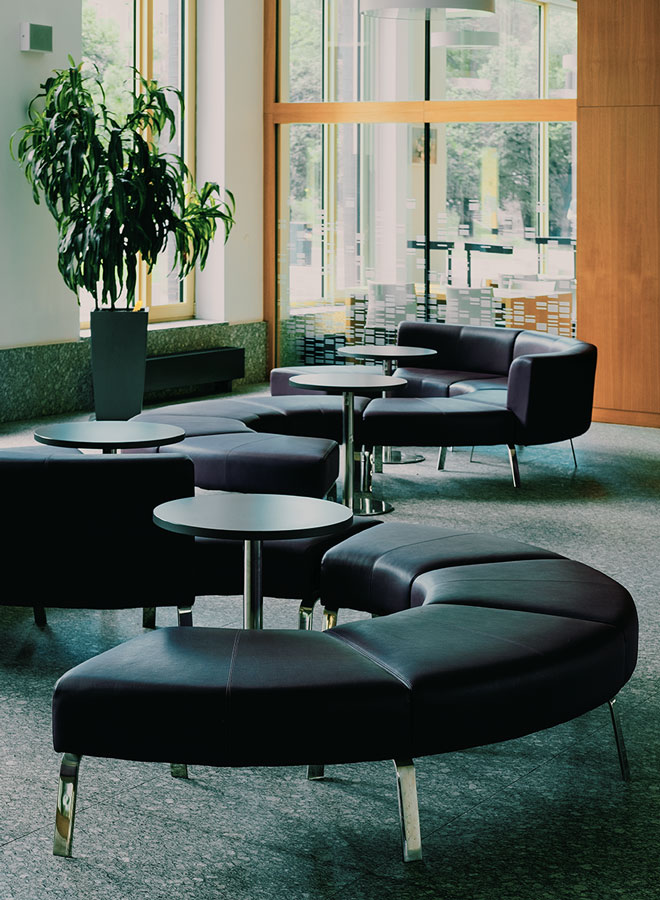 Physical proximity makes many things easier. Thanks to this, CSP II represents the potential arising from the connection of practice, research, and technology.
Companies from the field of IT have the opportunity to establish cooperation with researchers from Masaryk University, the state, the Army of the Czech Republic, or other companies. At the same time, they can also cooperate with students from nearby faculties.
Researchers have the opportunity to collaborate on projects with IT companies and gain access to international business trends in IT or consult their ideas with other experts.
The country and the Army of the Czech Republic can initiate and coordinate cross-sectoral projects aimed at increasing the country's digital resilience.
Services of CERIT Science Park I + II
More than just
a good location
The purpose of the parks is to provide an environment for cooperation that is beneficial to all parties. For this purpose, the parks provide a number of services.
In the catalog, you will find everything you need for your daily activities as well as premium options that capitalize on the expertise of other connected organizations.